Capsule gets you a step by step system to an appearance and confidence you love without losing that last 5 pounds or spending more money and time shopping.
Permanent transformation. You can use this system at any weight and in any season.
Custom to you. This is NOT an ebook offering you the same boring Parisian black and grey pieces that every other capsulers has.
Discover your authentic self and authentic style.
Learn about affordable luxury brands that are artistic, cool, edgy and age-appropriate.
Use our step by step process and supportive facebook group to get actual transformation -- this isn't about learning, this is about doing!
Hacks to save time on shopping, travel and wardrobe planning.
The AHAVA wellness system to release painful emotions about your appearance and heal your relationship with your face, neck, thighs...
Create a new belief system.
Get cheered on by loving peers.
Never feel like you have nothing to wear again.
THIS COURSE IS NOT FOR -
Image consultants, stylists or other industry insiders. We will get you your own training course on our system soon.
Male-identified visitors. Again, we will get you your own course soon.
Anyone who wants to work with Christine, our founder, personally.
People who need and deserve mental health treatment -- the AHAVA Wellness system are gentle wellness tools, not therapy.
THIS COURSE IS FOR -
Any woman who wants to save time.
Any woman or female-identified person who loves style and wants to take her style to the next level.
Any female-identified person who love edgy, cool, authentic style.
Any woman who needs to dress for stage, interviews, work or dating. Any woman who wants to look great and comfortable parenting.
DEFINITELY TAKE THIS COURSE IF -
You will show up, do the work and get results.
You are sick to death of waiting to look good until you lose weight. (Hint: looking good HELPS the weight fall off).
You don't want to spend anymore money on clothes.
You want to get rid of clothes sustainably and in a way that helps the planet.
You have heard about the capsule craze and want the BEST capsule system on the planet.
Your Instructor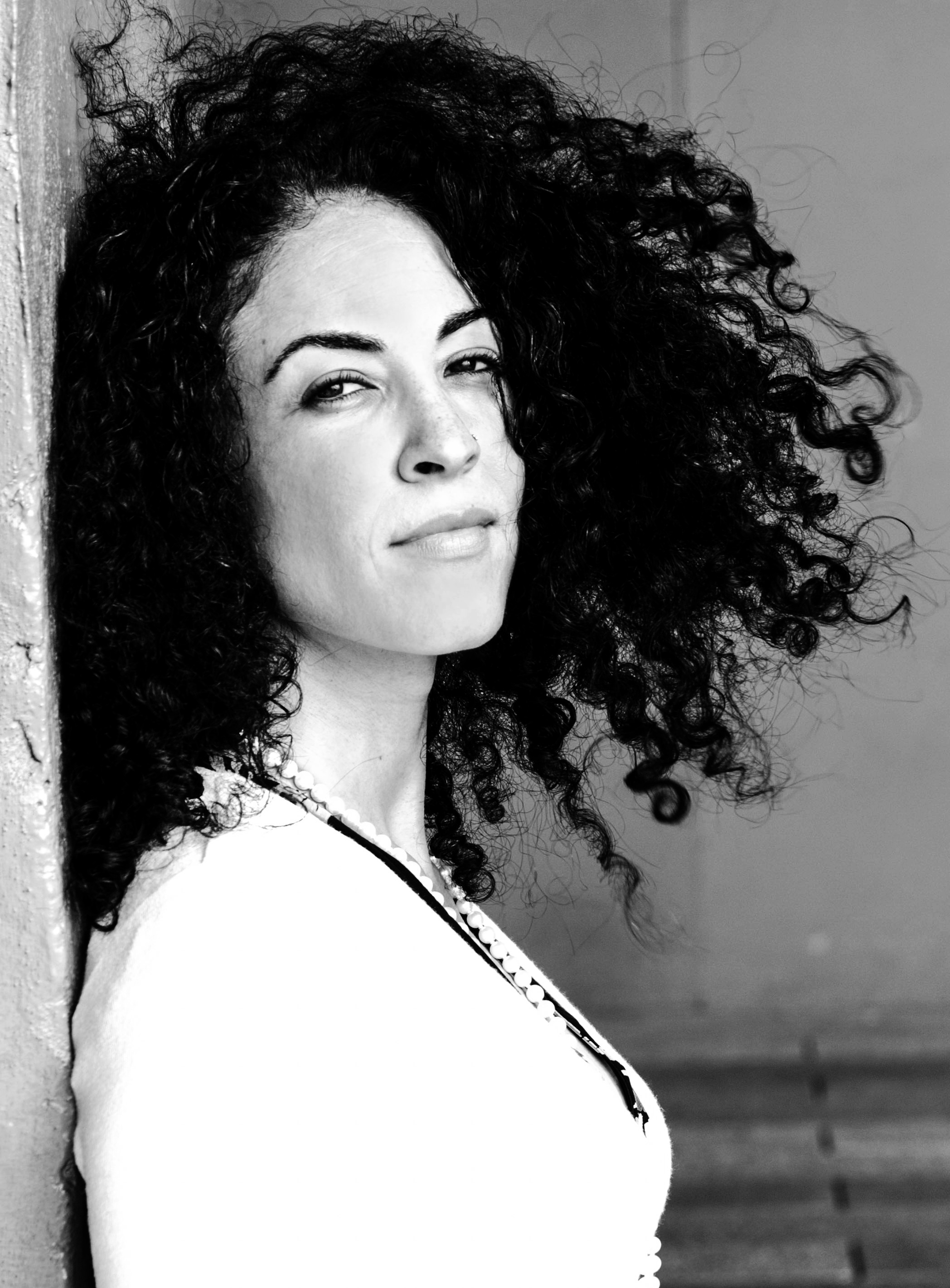 Christine Malsbary is an artist and serial entrepreneur. She is the founder of Christine Malsbary Brand/ Style, a full service creative agency that gets established entrepreneurs and professionals a bold brand for business/ life and a VIP capsule. Christine is also the founder of Brazyn - a modern fashion & wellness platform for bold, romantic women. She lives in Los Angeles.
YOU RECEIVE:
The only step by step system available that actually gets you results.
Video lectures on color, shopping, sustainability, new brands, how to create a signature style -- and more.
Helpful planners, checklists and worksheets to keep pace, think and develop SMART goals weekly.
Access to a community of peers to lovingly cheer you on.
The AHAVA Wellness system designed to heal your relationship to your beauty and style with breathwork, meditations, tantra-inspired practices, feminine embodiment work, mindset work, and journal prompts.
Permanent transformation (if you show up and do the work!)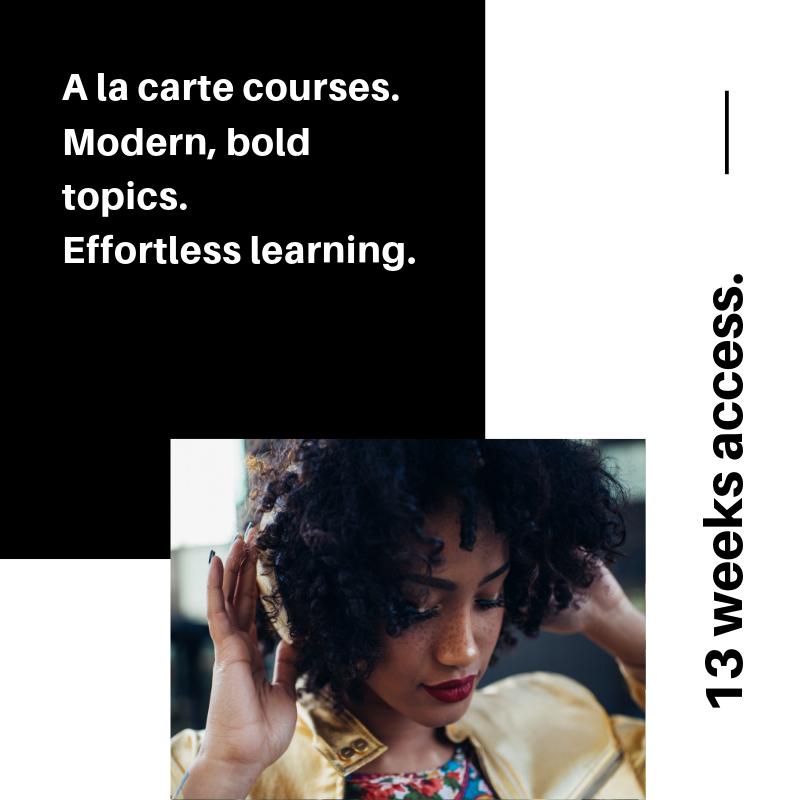 HOW DOES IT WORK?
The course is 6 weeks. You get 13 weeks of access. Why? Because research shows it takes 66 days to build a new habit.
Do one week over two weeks. Or (our preferred method) do the entire course in six weeks. Take one week to integrate and rest, and then do the entire course again to get deeper healing, transformation and integration.
AUGUST PRE-LAUNCH SALE - 30% OFF of Capsule. Normally $499.00 now $349.00.
Ends August 20th.

BRAZYN MEMBERSHIP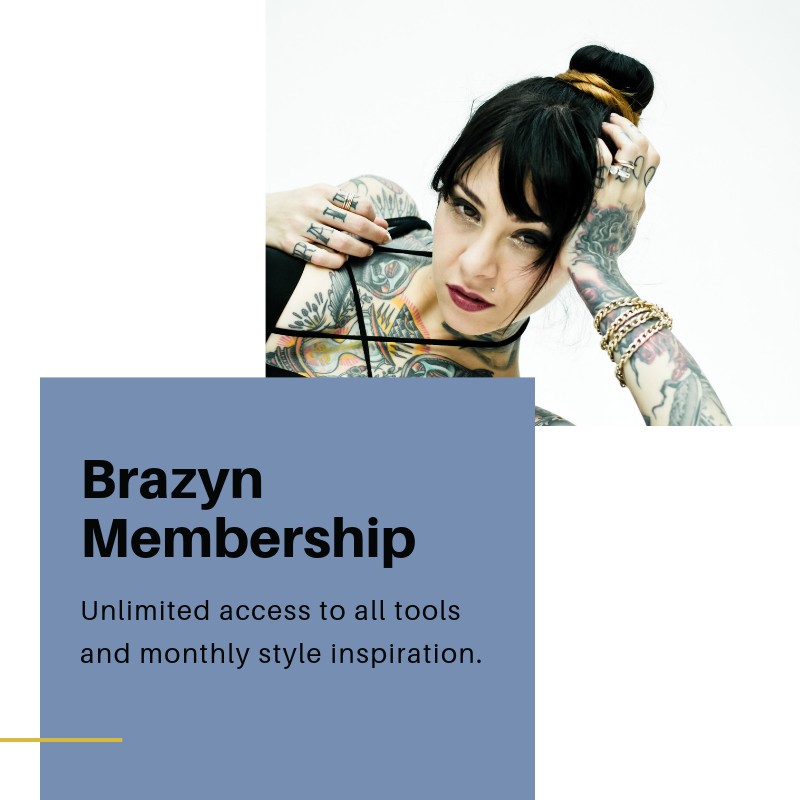 For a low monthly subscription of $99 access all Brazyn courses and wellness tools everyday. Get first access to courses not currently on the market and special pre-launches and sales.
AUGUST PRE-LAUNCH SALE - 30% OFF of Brazyn Membership when you commit to 1 year.
Ends August 20th.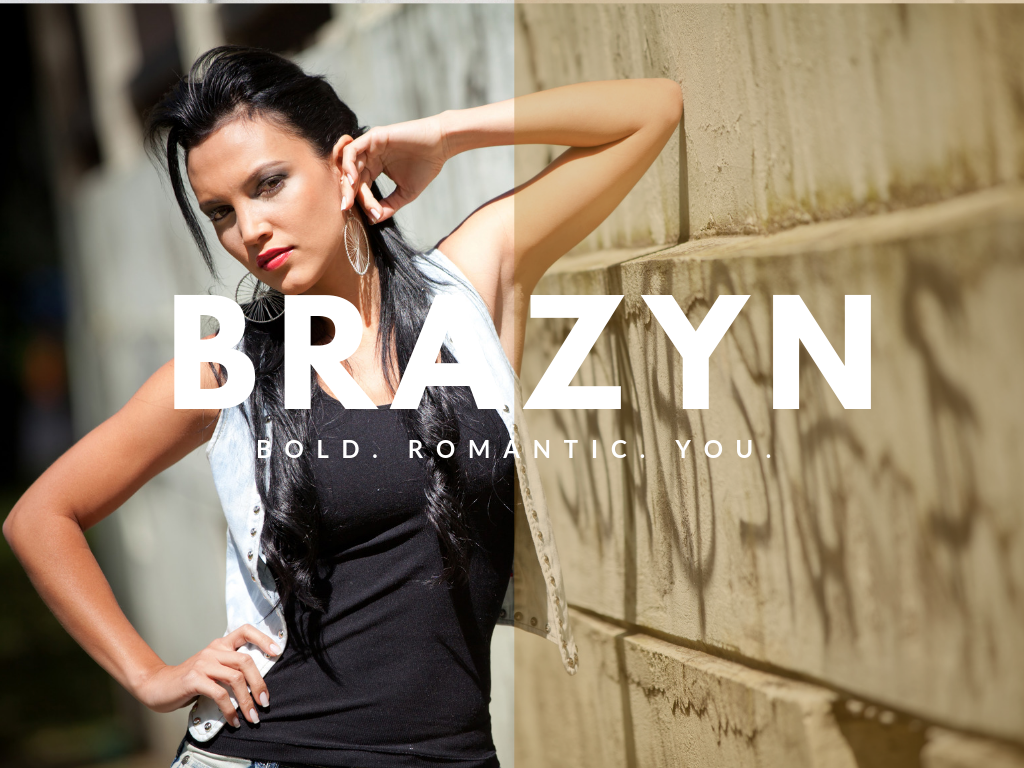 HOW DO I KNOW THIS WILL WORK FOR ME?
This course was created after our founder, Christine Malsbary, worked with executive clients for three years creating capsules for them. She studied the successes -- and the failures -- and has carefully curated only the tools, lessons, steps and practices that you need for maximum impact and success. If you need more reassurance -- read some of her customer testimonials below!
WHAT CLIENTS SAY
I was deeply moved by my time in Signature Style. It completely cracked me open, I was actually in tears. Christine is an expert. It's a holistic experience that encompasses all major areas of your life: romance, finance and career.
Ashely M., Journalist
NYC, New York
I didn't know what was in style, and I was very insecure about what fit/didn't fit on my post-baby body. BBM was amazing to work with!
Sarah M. McCourt, Creative Director
NYC, New York
I called BBM to help style my first national interview. They showered me with tons of attention. I walked in looking chic and badass. I recommend her to EVERYONE who compliments me.
Mette Romain, Founder and Health Practitioner
Missoula, Montana
My BBM stylist said "humor me and try these together," and handed me an outfit she created. When I saw myself in the mirror, I got a little emotional. This was still me, and totally wearable, but undeniably I was staring at a major upgrade. "Game-changer" gets tossed around a lot these days, but I realized that that's what styling was going to be for me. She's beyond worth it. Thank you, Christine!
Katie Behan, Therapist
NYC, New York
I hate clothes. I loathe shopping. Yet deep down, even though nobody knew it, really, I always wanted to "look put together." But "how shallow," I would think and say to anyone who would listen. It was all a big coverup for really feeling like if I cared then that meant it had to mean I was a certain "person." I strongly dislike feeling pigeonholed into a type that doesn't resonate with my spiritual principles and values.
I was introduced to Christine Malsbary to do VIP Signature Style and she had me at hello. I have now been living 2 months with my new look and curated wardrobe. Every day I love how I look. I feel different. I walk different. I move differently. I literally spend 1 minute thinking about what I will wear. Traveling is easy. I feel free. Lighter. Oh yeah, and my hubby likes it too!
Marni Battista, CEO and Founder, Dating With Dignity
Los Angeles, CA